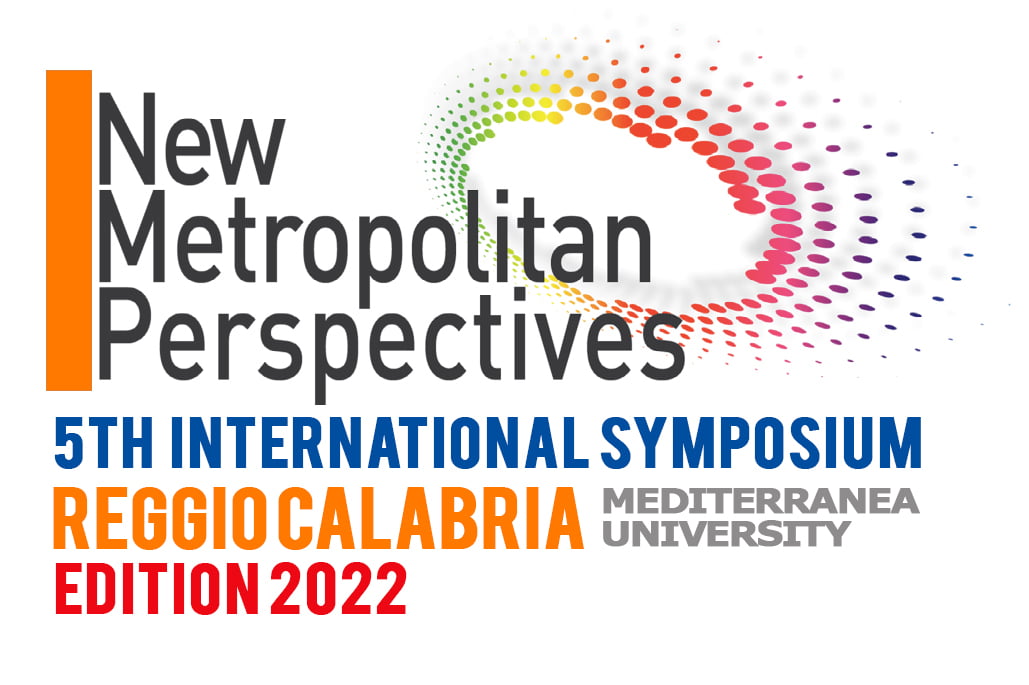 25-27 May 2022 Reggio Calabria, Italy
The New Metropolitan Perspective International Symposium 5th edition is promoted by the LaborEst, PAU Department, Università Mediterranea of Reggio Calabria, Italy, in partnership with a qualified international network of academic institutions and scientific societies.
The Symposium is supported by the CLUDs Laboratory of the PAU Department with the synergic cross-linked research projects TREnD (Transition with Resilience for Evolutionary Development) and ZES (opportunity Zones for innovation EcosystemS governance) funded by the European Horizon2020 Program under the Marie Skłodowska Curie Actions – RISE and IF, and SOUND (Smart Open UrbaN- rural Data), funded by the Italian Ministry of Research under the PRIN Program.
Accepted papers will be published in Lecture Notes in Networks and Systems – LNNS (2367-3370) by SPRINGER.
IMPORTANT DATES
October 1st, 2021 Session submission deadline
November 28th, 2021 Paper submission deadline
February 6th, 2022 Notification to authors
February 17th, 2022 Author Registration deadline
May 25th-27th, 2022 Symposium
More info about the Symposium, the call for session and the call for paper visit are available at http://www.nmp.unirc.it