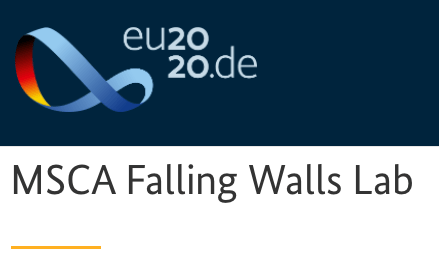 ZES Project – MSCA Falling Wall Lab 2020 – EU German Presidency MSCA Conference
29 September 2020
The ZES Project has been selected to participate to the MSCA Falling Wall Lab organized within the Marie Skłodowska-Curie Actions 2020 German Presidency Online Conference. 
"The aim of the Falling Walls Lab is to foster scientific and entrepreneurial innovation, and to promote the cross-discipline exchanges between outstanding, emerging scholars and professionals. The MSCA Falling Walls Lab gathered 20 MSCA fellows from across a huge array of scientific disciplines, with each fellow given the opportunity to pitch their research topic, innovative project or idea. During the conference, the researchers showcased their discoveries – creating a positive impact on science and society in front of both their peers and a distinguished jury from academia and business"
Pasquale Pizzimenti (Marie Curie Post-Doctoral Fellow) presented the contribution "Breaking the Wall of Urban Innovation Ecosystems" sharing the idea inspiring the ZES Research Project activities.
The participation to this event increased the international exposure of the Marie Curie Researcher to the academic and business communities as the visibility of the research activities conducted within the CLUDsLab.